Dorex Inc presented the following comparative income statements for 2011 2010 and 2009 Required a Calculate the following for 2011 2010 and 2009 1 Net profit margin 2 Return on
Dorex, Inc., presented the following comparative income statements for 2011, 2010, and 2009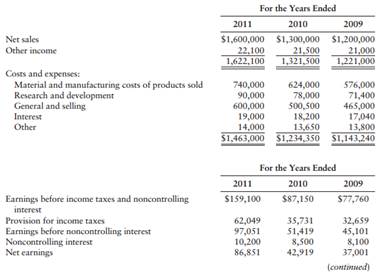 Required
a. Calculate the following for 2011, 2010, and 2009:
1. Net profit margin
2. Return on assets
3. Total asset turnover
4. DuPont analysis
5. Operating income margin
6. Return on operating assets
7. Operating asset turnover
8. DuPont analysis with operating ratios
9. Return on investment
10. Return on total equity
b. Based on the previous computations, summarize the trend in profitability for this firm.